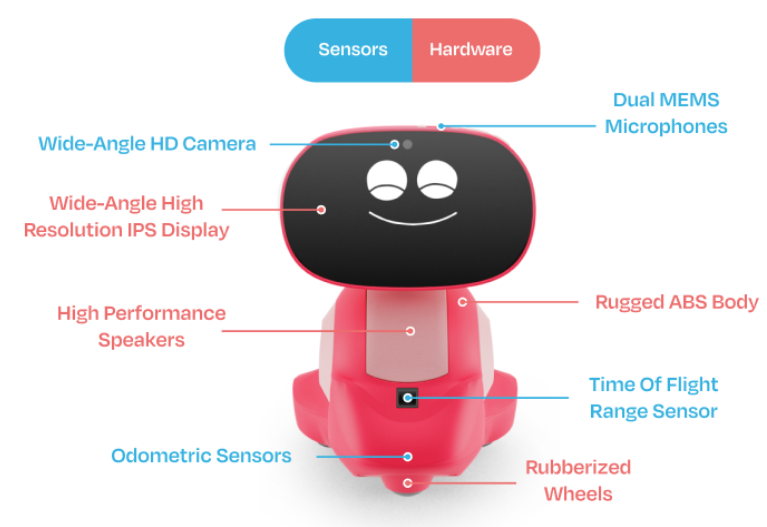 We've designed Miko 3 to be hi-tech but not technical. Miko 3's tech specs include:
A 4.8 HD wide-angle display screen

A wide-angle HD camera that takes photos and videos

Hi-tech sensors that can detect edges and obstacles during movement

Dual MEMS microphones with 12S amplifier output

A gradient light indicator that changes color to indicate your bot's charging level

Two motor wheels and one caster wheel
In addition to voice control, Miko 3 has four buttons:
A camera shutter that opens and closes the camera

A mute button to mute and unmute Miko 3

A volume rocker button to increase and decrease volume

A power button to switch Miko 3 on and off
When using the power button, a long press will switch your bot on and off. A quick press of the power button will make Miko 3 go to sleep. If you want your Miko 3 to shut down completely, make sure your Miko 3 is disconnected from power, then hold the power button and count to four.