If you're having issues charging your Miko 3 robot, please follow these steps: Lookup your Miko serial number (S/N)- The Serial number is located at the bottom of your Miko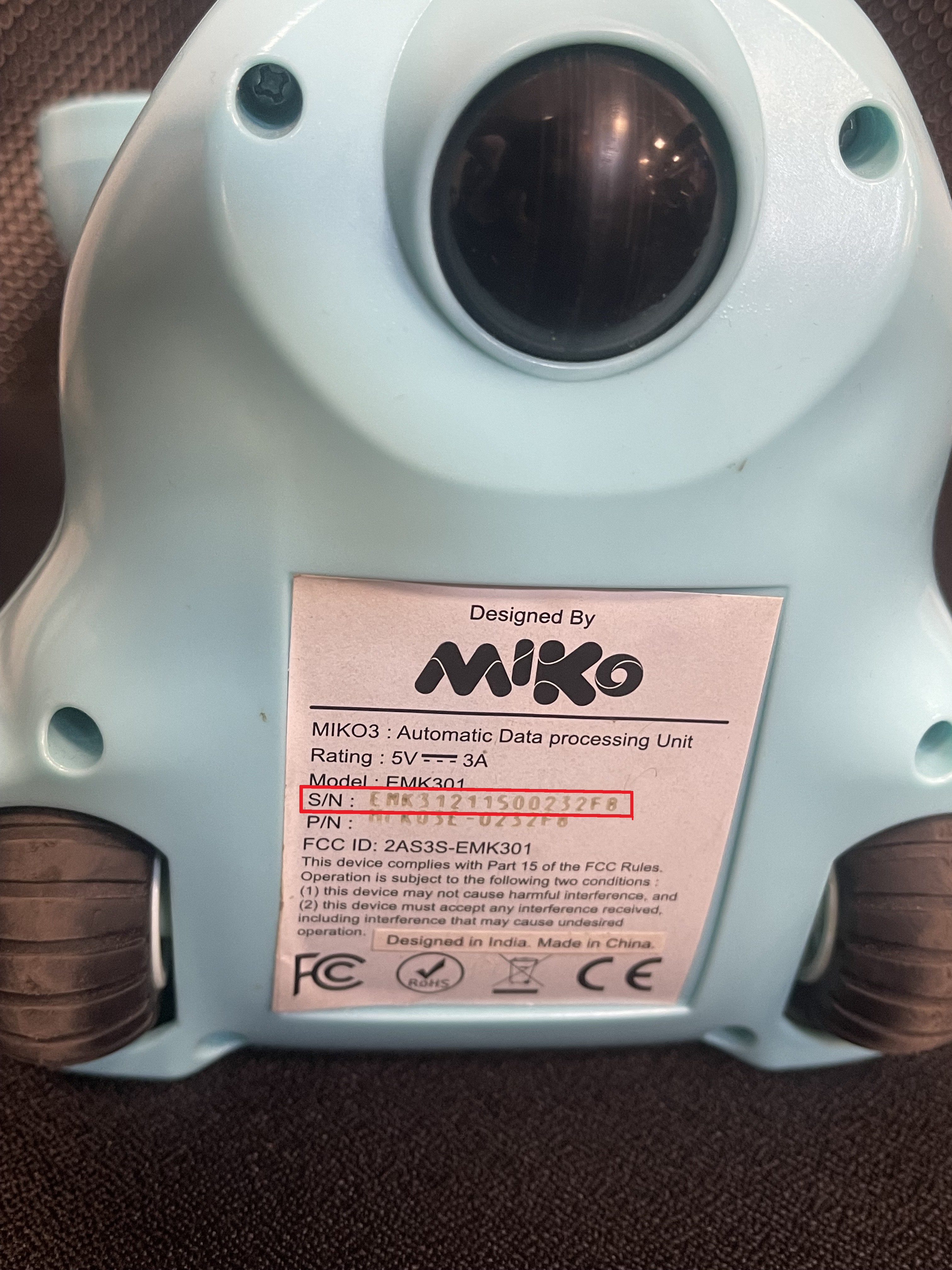 If your S/N number starts with
EMK31211 or EMK32230 or EMK32270 go to Step 2A
EMK32290 go to Step 2B
Step 2A-
We recommend that you use a 5V 3A USB type C charger with a minimum of 15W output.

Your Miko will not charge, charge very slowly, or not hold a charge if you use a charger under 5V 2A with 10W or less output.

If you are unable to find a compatible charger, we will ship one to you at no cost (valid for US customers). Please chat with us by clicking on the chat icon at the bottom right of this page
Step 2B-
Connect the charging cable to the USB power adapter that came with your Miko and plug it. If you get an error message that the charger is not compatible, try using any other charger with the above specification and see if you are able to charge

If you are unable to find a compatible charger (see Step 2A), we will ship one to you at no cost (valid for US customers). Please chat with us by clicking on the chat icon at the bottom right of this page

If you are still facing an issue, kindly reach out to our support via chat.
Watch this video to learn more